Art-Pacific Home | Site map | Who We Are: Ron Perry, Carolyn Leigh and Doug Mehaffey &gt Doug Mehaffey - art and artifact restoration
Art-Pacific: Who We Are
Doug Mehaffey - art and artifact restoration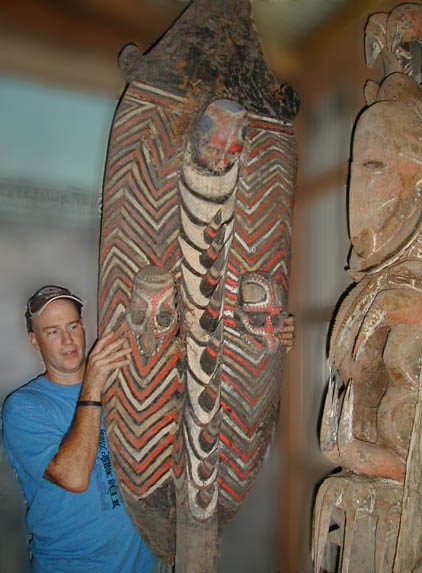 Doug Mehaffey spent twelve years as a herpetologist at the Fort Worth Zoological Park and The Central Florida Zoo. He returned to university classes to earn B.A. in Anthropology at the University of Central Florida and then a M.A. in Anthropology at Northern Arizona University.
He participated in four years of fieldwork in Peru with the Moche Foodways Project, specializing in the reconstruction of early cultural materials, especially pottery.
He moved to Tucson in 1999 and began to work with Ron and Carolyn. This allowed him to travel, learn, and extend his practice of art repair and restoration.
dk.mehaffey at yahoo.com for further information on his restoration services.
Figure 1: Doug evaluating a private collection in Papua New Guinea.
Figures 2-4: Ablelam statue before, during and after Doug's restoration of the missing bird beak.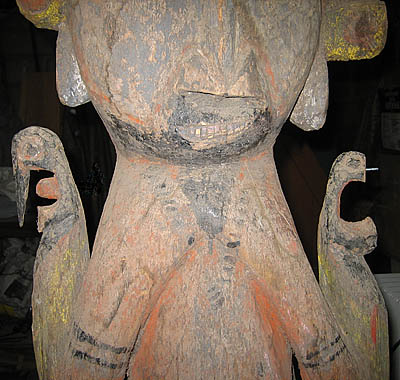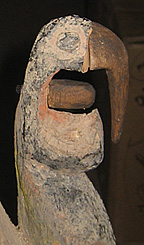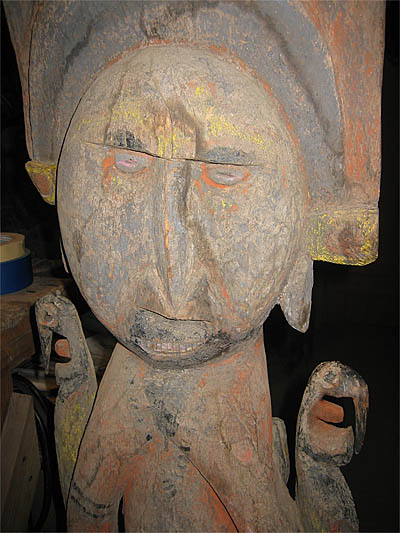 Figures 5-6: Bali statue before and after Doug's restoration of the missing section of the face.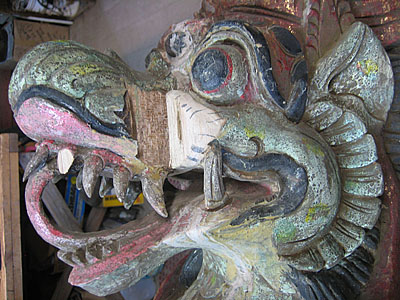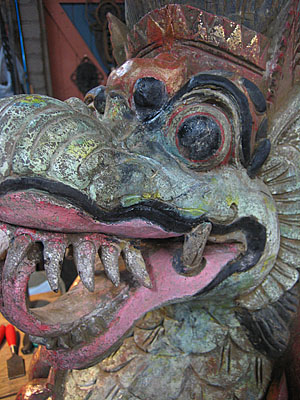 Browse OCEANIC ART: Melanesian art TOC | Indonesian art TOC | China-Bai textiles TOC
Art-Pacific Home | Site map | top of page

Photographs, text and maps copyright © Carolyn Leigh, 1996-2011. All rights reserved.
http://www.art-pacific.com/apwho/mehaffey.htm
Contact Us
Artifacts on this site are collected in the field by my husband, Ron Perry. I take the photographs, do the html, text and maps. More background in Who We Are. Art-Pacific has been on the WWW since 1996. We hope you enjoy our New Guinea tribal art and Indonesian folk art as much as we do. Carolyn Leigh, P.O. Box 85284, Tucson, AZ 85754-5284 USA, Art-Pacific at http://www.art-pacific.com/